Boost word-of-mouth
Build your own network of advocates, influencers and affiliates that will spread the word about your product.
Get early access
What is FirstPromoter?
FirstPromoter is an all-in-one platform that allows subscription-based businesses to run any type of referral based marketing programs
FirstPromoter helps you track, manage and optimize:
Partner and Affiliate campaigns
Reward your affiliates with recurring commissions. Give offers to their audience, personalize rewards by performance and let them check their progress from their own branded dashboard.
Influencer marketing campaigns
Get influencers to become your brand promoters. Surprise them with free products, track performance with personalized links or promo-codes and turn them into long-term partners.
Customer referral campaigns
Encourage customers to share your product with their friends by rewarding them with discounts, free months, credits, etc. Offer double-sided incentives to make the program even more effective.
Built for subscription businesses
Unlike competitors, FirstPromoter is tied with your subscription and automates rewards management in case of cancellations, expired CC, upgrades or refunds.
We also show you metrics that counts like Monthly Recurring Revenue generated by the program, active customers, cancellations and referred customers plans.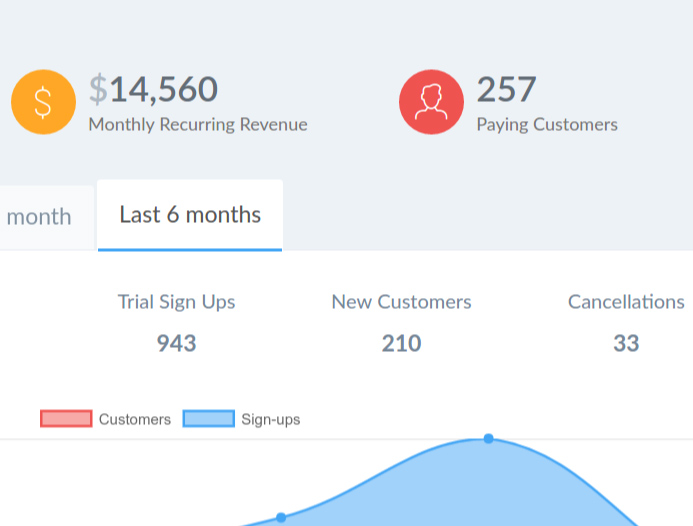 Any type of rewards and double-sided incentives
Encourage your customers and other people to spread the word about your product by rewarding them with :
monetary commission per sale, percentage or flat fee
discount coupons
free subscription months
credits or points
gift cards, swag, etc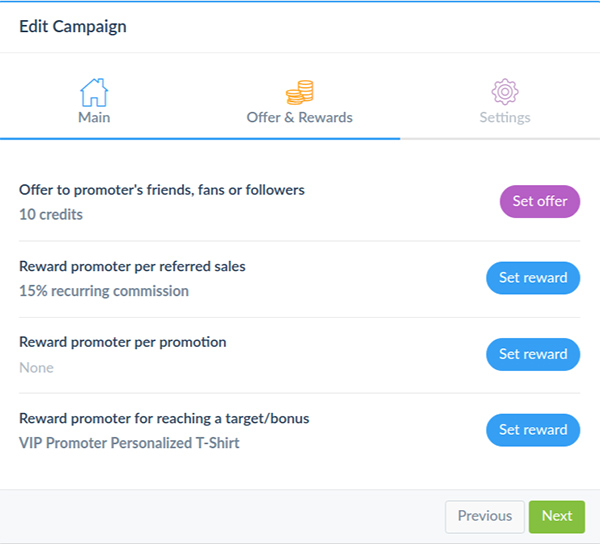 Easiest setup ever
Our step-by-step setup makes the integration a breeze, getting your program ready in no-time.
Besides the 1-click integration with Stripe we also help you test the configuration to make sure everything works perfectly.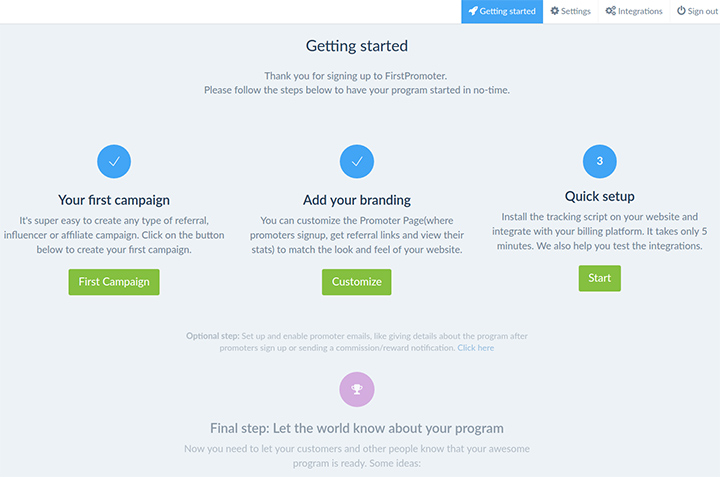 Fully brandable promoter dashboard
Your promoters can have their own "portal" where they can check their stats, view their rewards and share the referral link.
Lots of customization options are available, including WYSIWYG editor, pre-set sharing messages or iframe embedding.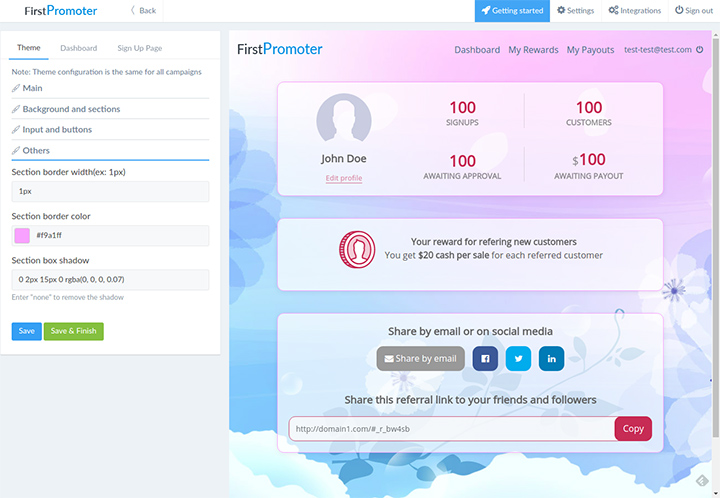 More Features
Fulfilments and Paypal payouts
You can easily pay your influencers through Paypal or use webhooks to trigger fulfilment for other rewards in your system.
Personalized Code and Link tracking
Your influencers and partners can be tracked by email, personalized promo codes and/or referral links.
Manual or automatic partner approval
You can decline or accept affiliate requests manually or approve them automatically. You can also create accounts manually with temporary passwords.
Automated email campaigns
Keep your promoters engaged and active with drip email campaigns based on their actions and results.
With or without password registration
To reduce friction, you can let promoters sign up just with email to quickly get to their dashboard and send the login details later .
Webhooks
Your application can get notified each time a new promoter signs up or a reward is attributed.
Get Early Access
Sign Up now to get early access to FirstPromoter.

While in beta, FirstPromoter is totally free. Pricing starts at $49/month after beta.

Integrate FirstPromoter(takes 10 minutes) in the next 14 days and you'll get 30% life-time discount.